SERVPRO is Faster to Water Damages in Dallas
11/25/2015 (Permalink)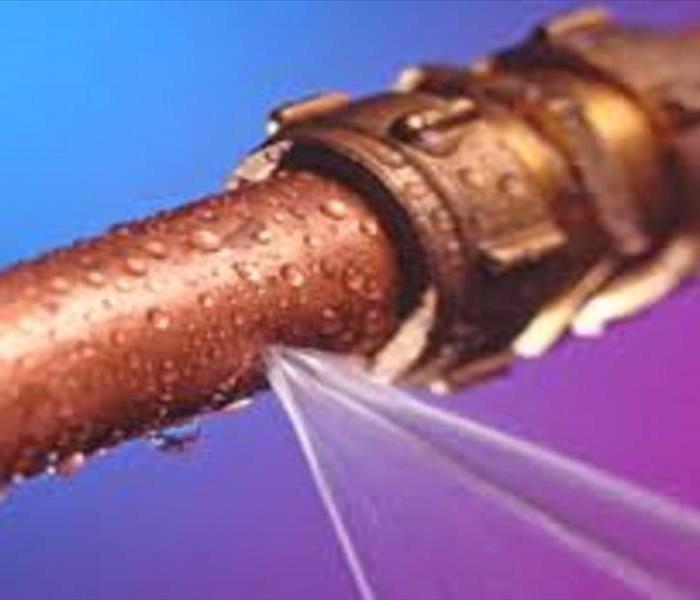 You have heard it said again and again: Time is money.

The old adage is never truer than when dealing with a water-damaged home or business. Every minute matters, because every minute the property remains wet could turn primary damage into secondary- or even permanent damage. That's why emergency response matters.

Secondary water damage occurs when the moisture from the primary event (flood, leak, etc.) begins to evaporate on its own into the air. Over time the air will no longer be able to hold the moisture from the evaporation. The moisture will have to go somewhere and a very basic principle behind psychometrics is that wet goes to dry. The moisture may go into your drywall, cabinetry, sheetrock, hardwood floors, vinyl floors, etc. Once the moisture is allowed to sit, mold can then begin to grow. This is why emergency action is so incredibly important.

Let's face it: Floods, burst pipes, and leaks simply don't abide by the 9-to-5 workday. So why should your restoration provider? SERVPRO of Metrocrest Professionals are on-call 24 hours a day, 365 days a year, with the state-of-the-art equipment and proven methods to get the job done right as quickly as possible. This includes every holiday, even Thanksgiving. So, if that turkey decides to burrow into your piping and causes a water damage to occur you can call us and we will be there.

If the unthinkable happens, call your local SERVPRO of Metrocrest Professionals at (972) 233-8400 to help you avoid the cost and hassle of secondary damages. We pledge to help make it "Like it never even happened."